Broken Spring Replacement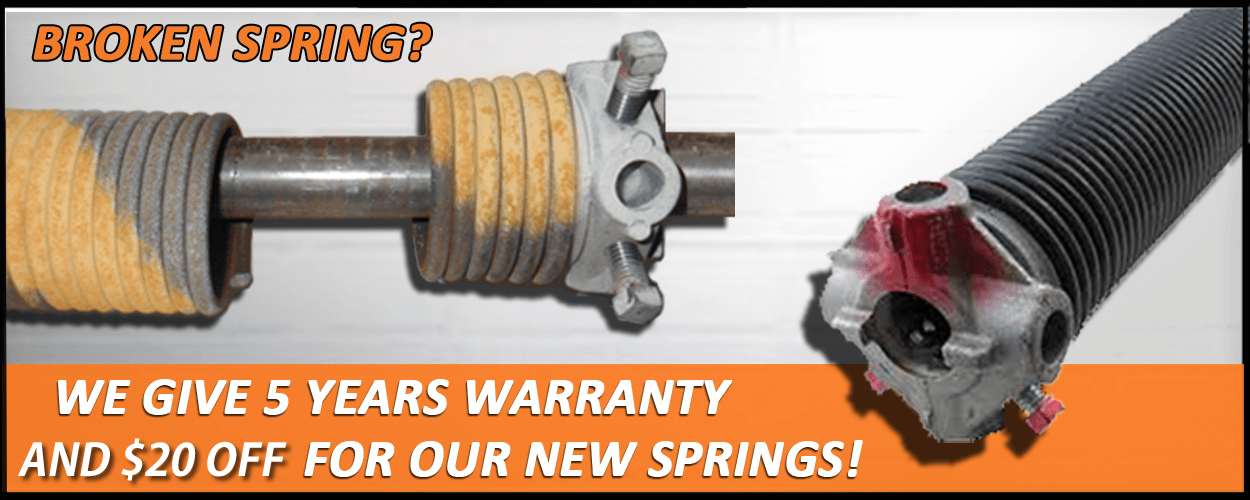 Broken Spring Replacement – Broken Garage Door Spring is the most common issue with garage doors. We provide with the fastest service call respond in Omaha NE for all garage door spring repair calls. Our service trucks are fully loaded with torsion springs of all sizes for we always stock all the right springs to complete any garage door spring replacement job the right way and fast.
Garage Door Spring – Broken springs can be a problem but with our services and great Garage Door Repair technicians we can take care of the problem in no time.  We carry over 40 size springs on our trucks and have no problem changing the spring no matter the size. We provide springs not only for residential doors but commercial doors as well.  The springs we provide last about 5-7 years with about 15 thousand cycles. When Omaha Garage Door Company comes out to fix a garage door issues we do it with expertise and motivation to do the best we can for our costumers. We work around the clock, seven days a week and we are here not only to help with a broken spring replacement but also with any other issues you may have with your garage door.
Every garage door repair job we perform holds a fixed labor charge  of $85 (emergency charges may be extra) and the cost of any part the needs to be replaced is additional. Garage door torsion spring price vary by size, so when our garage door repair tech arrives to your house he will always measure the spring and replace it with the right size for your garage door to assure proper operation of your garage door for years to come.