Finding the Right Garage Door Repair Service for You
It is hard to find a garage door repair service anywhere you live. One of the biggest challenges with most repair services today is that each offers different services that might not meet your needs. When an issue does arise, it's hard to get in touch with many repair services. It is usually a couple of days before your technician can visit you, which adds to this challenge.
To put an end to this frustration, you need to find the right garage door service company with all the services you need. Look for a service company that can answer key questions such as:
Where can I find a suitable garage door repair near me in my budget?
Is there a garage door service near me that can provide me with quality services for a reasonable price? 
What do you need?
To find the right garage door repair service for you, you need to know what you want. The best way to start is to research the different types of services available from garage door companies. By knowing what you're looking for, you'll easily find the right service for you.
A wide range of repair services
A good garage door repair service company can offer you a wide range of repair options that covers everything. The best service companies have technicians who can care for all your problems, from new installations to regular maintenance. Some garage door companies can also provide customized garage doors that fit a unique architecture and had specialized security requirements. If you have a dream garage door in mind, it is best to consult these companies first.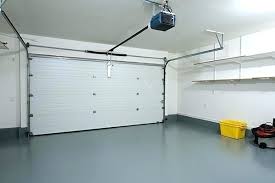 Affordability
Some garage door repair companies quote a price before the repair starts but increase their price by the time the work ends. Most of the time, this underbidding is due to the availability of material, cost of equipment, or something else. No one wants to pay more than the initially quoted price.
Quality and Skill-
The most important thing about your repair service is the quality of work. You should try and find a garage door repair service in Omaha that sends over well-trained and skilled technicians. The hallmark of a good technician is how they can explain a problem to you and how it can be fixed. Understanding a problem is essential for you. After all, you should know the reason behind a problem and how it can get fixed. 
Availability
Gone are the days when you had to dial a hundred phone numbers to get through to a decent service. Today, many garage door repair services offer a twenty-four-hour repair service phone line. You can call these numbers any time of the day or night and request emergency service. These garage door service companies can dispatch a technician quickly and help solve any garage door problem.
Choices
You can log onto any garage repair service website to learn more about the services they provide. If you have a specific brand in mind, you can check with the company to see if they have it in stock. When it comes to other complex questions like choosing between torsion and extension springs, it is also important for a company to explain the differences. Ultimately, you should be picking a garage door service company that has both the experience and knowledge with a good reputation.
For all your garage door service-related needs, choosing a good company is very important. Omaha garage door repair can provide you with all these services and deliver quality work that will last for years. Contact Anytime Garage Door Repair Omaha to learn more about our services.